Professional Plumbing Services
From burst pipes to serious toilet clogs to broken water lines, our highly-trained plumbers are capable of quickly and effectively solving any plumbing situation.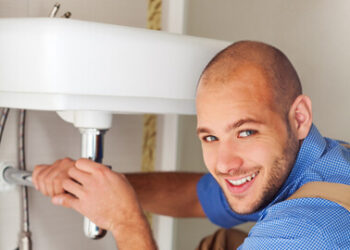 When you have a plumbing emergency, whether it's a busted pipe, leaking toilet, broken water lines, or sewer blockage, feel free to contact us.
Outdoor plumbing issues like sewer blockage, sprinkler problems, outdoor sinks, or showers, we are fixing all types of your plumbing problems.
Services Offered
We have a team of skilled professionals, and we offer a range of services to help homeowners cope with their plumbing issues. We can fix leaking pipes, install water heaters, or even unclog a toilet, to name a few, but that's not it. So, why don't we give you a better idea by describing all the services we can provide you?
Leak Detection: Leakage is one of the most common problems in Arizona. Most people often face leakage problems like leaking taps, drain, or even a toilet. We have a group of dedicated plumbers who are always more than happy to fix any leakage problem. They are experienced enough to identify if there is any leakage in your tap or toilet.
Sewer Line Repair: It is no exaggeration to say that a damaged sewer line can give you sleepless nights. When it comes to repairing a sewer line, you should always take the help of a professional plumber who specializes in fixing it. Our plumbers can help you with this plumbing problem without breaking a sweat.
Toilet Installation: Another service offered by us is the installation of a new toilet. Installing a new toilet is not an easy thing to do, and it can only be done by a professional with prior experience. If you ever need to install a new toilet, then feel free to contact us, and we will send the best guys to do the installation for you.
Sink Installation: A working sink is a crucial part of your kitchen and your bathroom, and if you need someone who can install a new sink in your kitchen or your bathroom, then we are always more than happy to help you out.
Drain Cleaning: This is a common job for plumbers because it is so prevalent in today's society. There are many different ways to go about this job, but the most common way involves clearing out clogs in drains and sewers with high-pressure water jets or with chemical drain cleaners.
Product Installation: We have a team of dedicated plumbers who have years of experience when it comes to installing new plumbing products in your bathroom or your kitchen.
Product Repair: If you are looking for someone who can repair your plumbing products, then feel free to contact us, and we will send our best guys to do the job for you.